At April Delights Adele believes that your cake should taste as good as it looks. All of her cakes are made from scratch using delicious ingredients including free range farm eggs, creamy butter and fresh zests and preserves.
...
If you would like to discuss your dream cake with Adele please get in touch :
Adele did an amazing job of interpreting the design we had in our minds to our wedding cakes. We were over the moon.
....
They tasted fantastic too and had many comments from out guests.
We cannot recommended her enough.

April Delights, The Wedding Studio, Number 2 Piccadilly, Nottingham, NG6 9FN
Telephone : 07967 027 075
Email : info@aprildelights.co.uk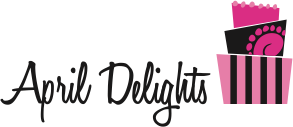 Copyright © 2020 April Delights. Wedding Cakes Nottingham