Adele can offer cakes that are individually designed to compliment your wedding, theme and personality.
...
Each wedding cake is personally designed by Adele taking inspiration from your wedding ideas and themes to create beautiful, delicate hand crafted sugar decorations. Adele will match any element from your wedding colour scheme or complement your theme by using details from the wedding dress, invitations, flowers or jewellery to produce your beautiful 'one of a kind' bespoke cake design.
...
Working one-to-one with you to create your perfect cake, Adele can either design something completely bespoke or if you've seen a cake you like within her wedding cake gallery, she can adapt a design to suit your own colour scheme and theme.
BOOK A CONSULTATION
The ideal way to design your perfect wedding cake is to start with a cake consultation and tasting session at the Cake Studio.
The starting price for a 3 tier bespoke design is from £380,
4 tier bespoke design is £440 and 5 tier bespoke design is £580.

April Delights, The Wedding Studio, Number 2 Piccadilly, Nottingham, NG6 9FN
Telephone : 07967 027 075
Email : info@aprildelights.co.uk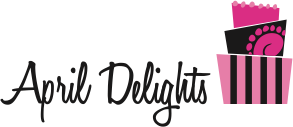 Copyright © 2020 April Delights. Wedding Cakes Nottingham